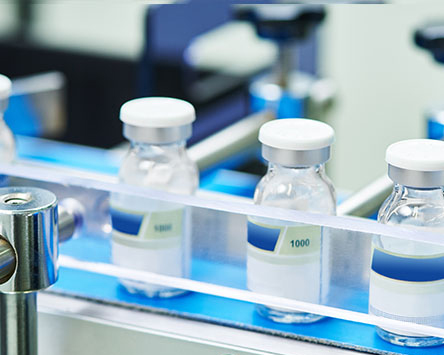 Aqua Vitoe Laboratories, Baddi (India) is one of the largest contract manufacturing pharmaceutical company of Southwestern Solan district of Himanchal pradesh. The company deals in the manufacturing and export of formulations of Injectable dosage forms. The company had started its Commercial Production from 2007 and is currently supplying to almost 50 pharmaceutical companies across India. In a short span of time the company has gained a trust among all the customers, for its Product Efficacy, Quality output and Timely delivery. The state-of-the-art facility is dedicated to Injectable dosage forms.
With dedicated pharmaceutical personnel and standardized practices, Aqua Vitoe Laboratories has been successful in attaining national and international recognitions in the Pharmaceutical Industry. The organization is currently certified with WHO, GMP & ISO 9001: 2015 certifications and also it is in process of obtaining many other International recognitions for manufacturing and marketing pharmaceutical products across the globe.
The company is run by a team of business professionals who is having hands on experience in the field of injectable industry for a period over three decades, supplying and satisfying customers across the globe.
Advantage of working with AVL?
The Top Manufacturer for Injections in India